Experience
Karelle's been using Macs since 1986 – as a small business owner, photographer, and since 1992 as a consultant. There's not much she hasn't seen but she delights in the occasional surprise.
HUNDREDS OF CLIENTS
Over the years BMS has worked with small businesses, private schools, individuals and families. 
Like:
She's set up small home networks, and single- and multi-building wired/wireless networks, consulted on the design of multi-computer offices, and the set-up of multi-user homes.
She's taught classes to adults, seniors, and teenagers in productivity, digital photography, Photoshop, and a number of other topics. She's trained people one-on-one and in small office groups, and written task-specific manuals. She designs backup plans for a wide variety of situations, specifically for Macs.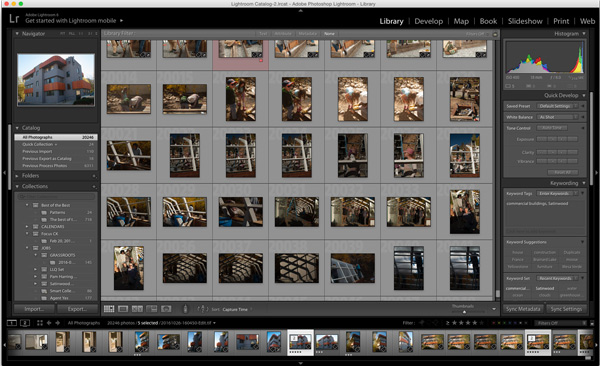 Her strength lies in her extensive and comprehensive Macintosh experience – even fixing problems that Apple's Genius bar has given up on. She doesn't just "fix" Macs, she has used them for 30+ years, for digital photography and asset management, web design, image editing, database management, writing and just the daily email and web purposes. This gives her an insight into Macs that most primarily PC techs just never get.
You want to know what Best Mac Solutions clients think? Read on for some testimonials BMS has received over the years.
Contact BMS
Karelle saw me through four computer set-ups over nine years, and as the technology, the information, and my needs, knowledge and skills developed, she kept me at the front edge of what I needed to know and do. My experience was that Karelle would stay with a project or a problem or an issue, until she figured it out. She took it as a professional point-of-pride, and a personal challenge, to find the answer and fix it, and deliver the goods. She would make herself available when needed, when the problem demanded it. If everybody had the same work ethic as Karelle this world would work just fine. Working with Karelle Scharff is not for the faint-hearted. You need to know what you want, or she will tell you – in no uncertain terms. There were many times when I would just sit back in silent wonder and watch as she and the computer went into full-scale dialog, which was usually not quiet or demure, until the job got done. Karelle has such a profound and deep understanding of what is going on with, and within, computers because she grew up as a young girl being taught how to program, using punch cards, by her father. In terms of hardware and equipment she can tell you were to go to get just what you need, the best and the cheapest, then hook it all up, show you how to turn it on, and teach you to drive it to wherever you want to go. One of the things I miss most about leaving the US is working with Karelle. She was always there to deliver the goods, and she made it fun. Indeed we still skype and are working together on projects, 5,000 miles apart, because I have not found anybody who comes close to doing what she does. Karelle Scharff makes all the agony of computers and computing fun. It is not often that a computer consultant and engineer is also a visual artist, but Karelle's background in photography, as an artist and a teacher, also allows her to create effective designs and websites.
Acupuncturist, qigong master, and author of multiple books and websites