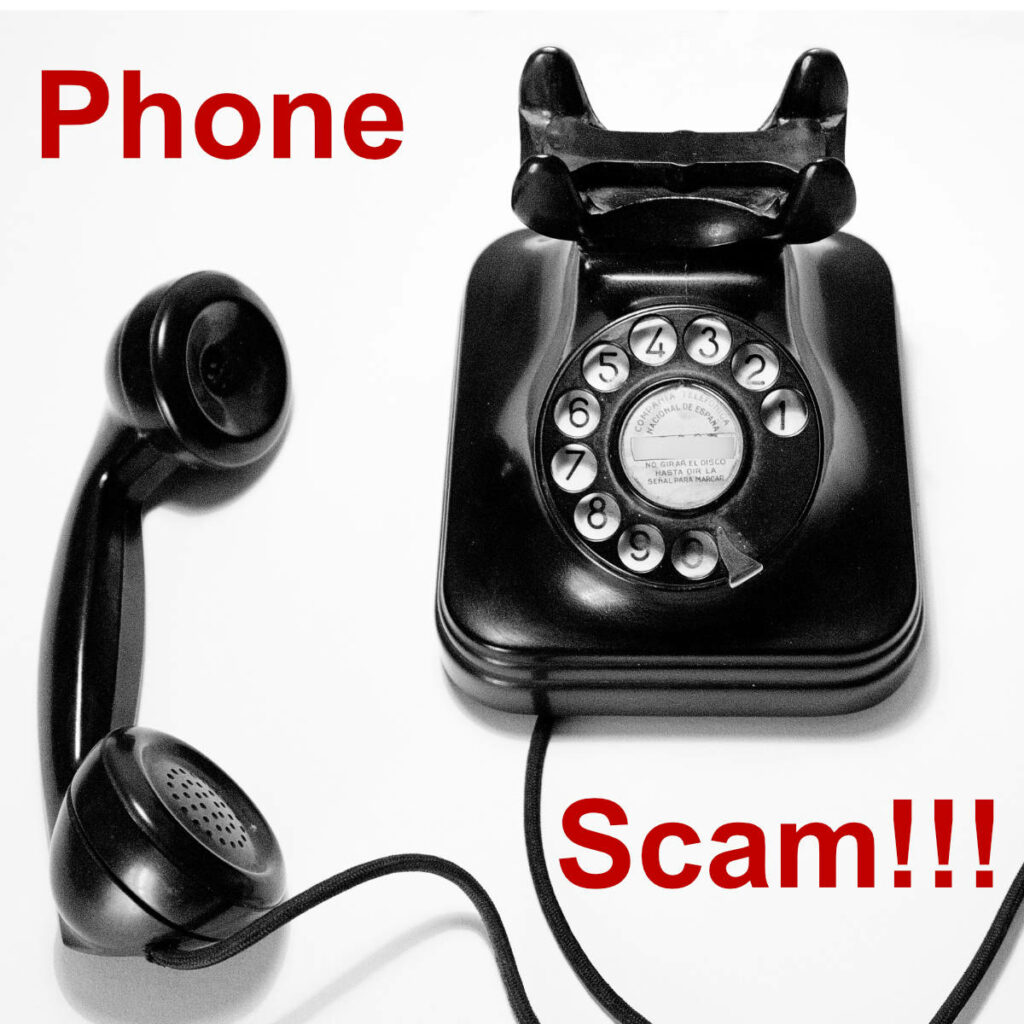 Don't be polite to people who are trying to steal from you. Slam that scam by hanging up the phone! If you don't recognize the number on your caller id, don't answer – if it's a friend, they'll call back, or leave a message.
Beware of phone calls asking you for a donation to a charity. If they ask for your credit card number or to send cash or wire money – hang up and don't give them anything.
Never wire money, nor put money on a prepaid debit card, nor send cash to an online love interest you have never met. Scammers make fake dating profiles to build relationships before they disappear with your money.
Never share your financial information with someone who contacts you and claims you've won a prize, a lottery, or a sweepstakes. You should never have to pay a fee or taxes upfront for a prize you have won. Matter of fact, NEVER share your financial information with someone WHO CALLS YOU, ever, no matter who or what they say they are.
Stop and check out any calls claiming to be from a relative or friend saying they need money for bail or a medical bill or other trouble, especially if the caller says it's urgent and tells you to keep it a secret.
Before you share your personal information with ANYONE claiming to be from the government or a corporation, hang up the call, look up the number for that organization on their website, and call that number to verify.
Scammers will try to panic you, because people don't make good decisions when they're anxious. If they tell you your power will be shut off in 45 minutes if you don't pay your overdue bill, THEY'RE LYING TO YOU. If they tell you there are 85 hackers in your computer RIGHT NOW, that only they can fix, THEY'RE LYING TO YOU. These are real scams that either I or a client have experienced, and I've heard of dozens more.
Please talk about these tips with people who don't have internet access to help them avoid being victimized or bullied into sending money to phone scammers. Neither government organizations nor corporations will ever ask you to pay with a gift card or wire transfer, or with a service like Zelle or Venmo.
#themoreyouknow
#SlamtheScam
#phonescams
#CrimePreventionTips
#phonefraud